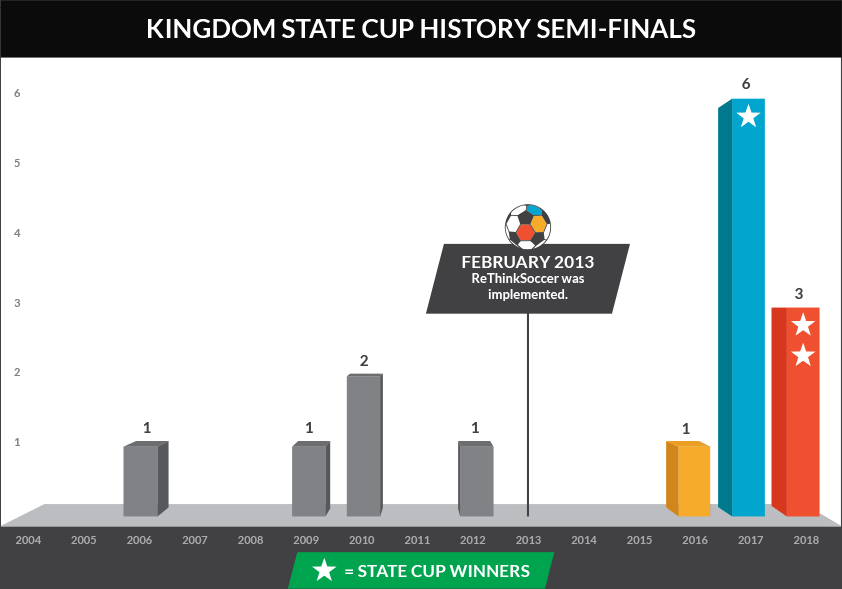 A soccer training program with
proven results

.

In 2013, the ReThinkSoccer curriculum and philosophy were implemented at Kingdom Soccer Club. Focusing on positive, skill-based practices in a "Basic and Intermediate" structure, the program aimed to develop players under a Complete Player Model, which better ensures they are grasping – and employing – the fundamentals of the game.

From 2004 to 2015 this graph shows that Kingdom Soccer Club had five Michigan State Cup Semi-Finalists and NO champions.

From 2016 to 2018 Kingdom Soccer Club had ten Semi-Finalists and three State Cup Champions.

As the only online soccer training program backed by measurable, evidence-based results, ReThinkSoccer is an ideal curriculum for recreational, travel, and premier soccer players aged eight to eighteen.